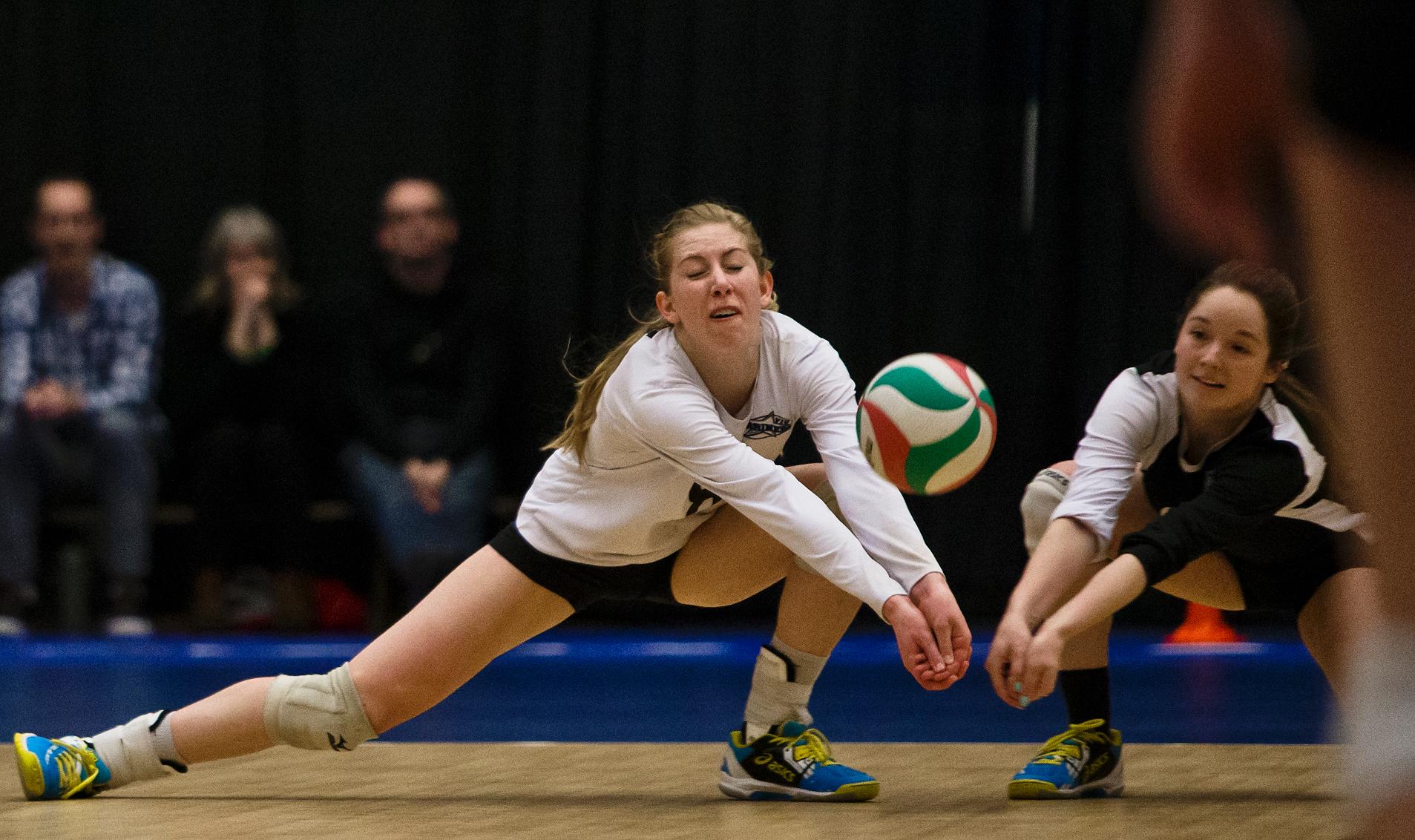 The Douglas Royals failed to stop the Mariners this past weekend. After losing last night's match, the Royals were looking to change their fortunes in today's afternoon contest.
VIU came out strong as they were able to win the first two sets 25-16 and 25-18. The Royals fought hard in the 3rd and barely won the set 26-24 to extend the match. In the 4th set, Douglas once again came out on the top end of the score to tie up the match at two. However, in the 5th set, the Royals ran out of steam as the visiting Mariners closed out the match 15-6 to take it 3-2 and extend their winning streak to 8 matches.
The Mariners were lead by Mikayla Wagner (19 kills, 3 blocks, 1 ace, 13 digs), Megan Rosenlund (13 kills, 3 aces, 7 digs) and Tylar Turnbull (11 kills, 3 blocks, 6 digs). The Royals had contributions from Juliana Penner (16 kills, 1 block, 9 digs), Georgia Hurry (6 kills, 6 blocks, 1 ace, 2 digs) and Autumn Davidson (11 kills, 1 block, 4 digs).
The Mariners host COTR next weekend while the Royals travel to CBC on November 27th and 28th.